Close to Home : Chairs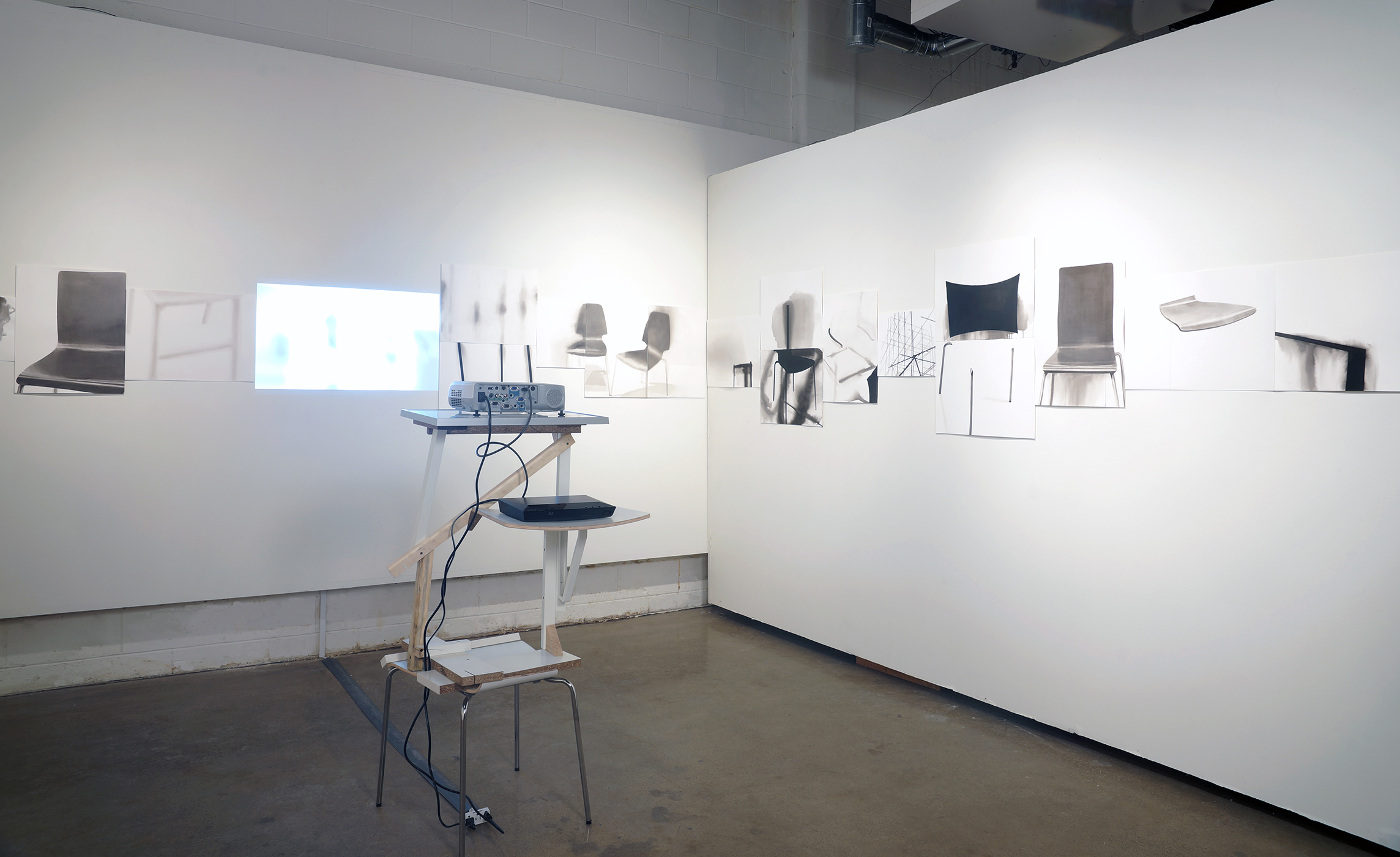 Excerpts from "Close to Home: Chairs" installation from s kaplow on Vimeo.

(no audio)


Project : Close to Home : Chairs : Ink on paper and video projections

Close to Home : Chairs, is a 65' long horizontal row of painted images interspersed with 2 video loops of blurred or distanced gatherings of people filmed at The Forbidden City in Beijing, and in International airports. The video projectors are supported by two structures, one made from scrap wood, the other from mass-produced chair parts. Riffing on the simple form of a chair, this work sits against the backdrop of global industrialism that links us across great distance, but also resides 'close to home' through the intimacy of the object.

The form of a chair follows the logic of the body. It holds and supports, by design. The flat and fluid space of painting allows for less rational qualities to emerge – the absences, the distant interconnections, causes and effects, benefits and burdens. This work engages the complications and complicities embedded in the ordinary.